Add images to your Product options
Make your Customer's Decision Easier
Add custom options for all your products with the Advanced Product Custom Options – Magento Extension. The standard version of Magento allows you to set basic text and price options for all products with no options for adding images. However, with the Advanced Product Custom Options extension, you can upload images to help your consumers make a more informed decision.
Are your customers torn between the blue and the green sneakers? Maybe after seeing the yellow ones they will be surely buy them!
An easy to use module, your administrators will find that it helps them manage their time very efficiently by creating templates for different products that share properties so you don't have to set the option fields over and over again.
Another useful feature of the Advanced Product Custom Options extension is that you can duplicate another product's options with the SKU. It also lets you set the pricing options based on features like One-time, Fixed, Absolute, or Percentage.
Features
Images can be easily uploaded for custom options
Image sizes can be defined once for all, or individually
Options can be selected by just clicking on the images
All types of custom options are supported: selection (check box, multiselect, drop-down, and radio button) and text
Option templates can be created with ease to help you save time on managing each product
These option templates can be assigned to either specific products or attribute sets
Another product's options can be copied by SKU
Descriptions for every option can be set to be shown on the user interface under the tooltip type
For every option, a specific customer group can be assigned
Quantity options can be easily managed
Pricing options like Absolute, One time, Fixed, and Percent can be configured
Quick View
Checkbox Options with Image and Quantity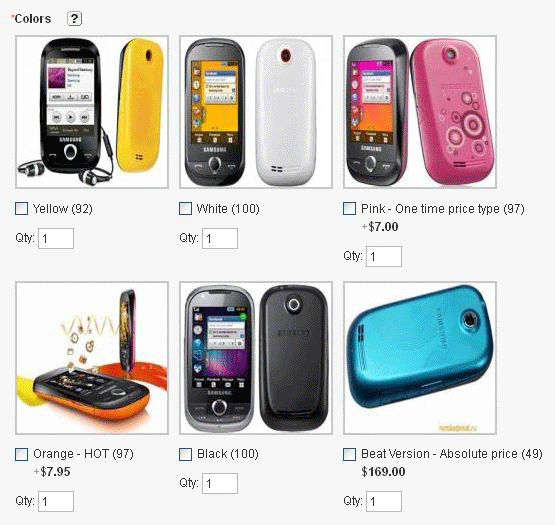 Option Image of MultiSelect Box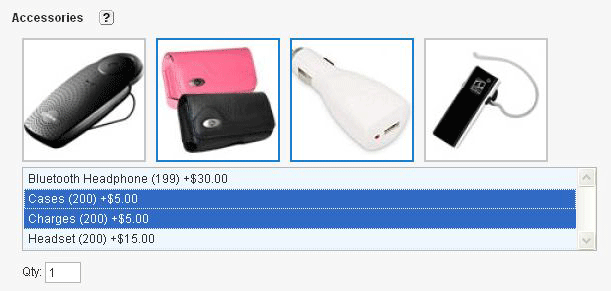 Option with Description Tooltip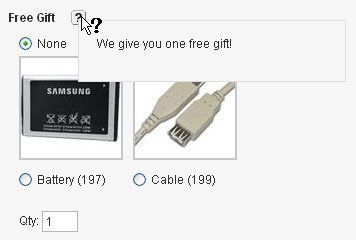 Other Features
Easy to install, easy to upgrade, just copy to use
Friendly and flexible configuration
Support multiple stores and multiple languages
HTML/CSS validation
Easy to customize front-end via HTML/CSS
100% open-source